Introduction: Embracing the Wanderlust
Kochi, also known as Cochin, is a coastal city nestled in the southwestern part of India. It is well-known for its natural beauty, historic charm, and vibrant culture. While Kochi itself offers numerous attractions, the surrounding areas are a treasure trove of scenic wonders waiting to be explored. Road trips from Kochi provide an excellent opportunity to immerse yourself in the stunning landscapes, serene backwaters, lush tea plantations, and misty hills of South India.
Also Read: Kochi travel guide
Road Trip from Kochi to Munnar: A Journey to Paradise
Unveiling the Enchanting Landscapes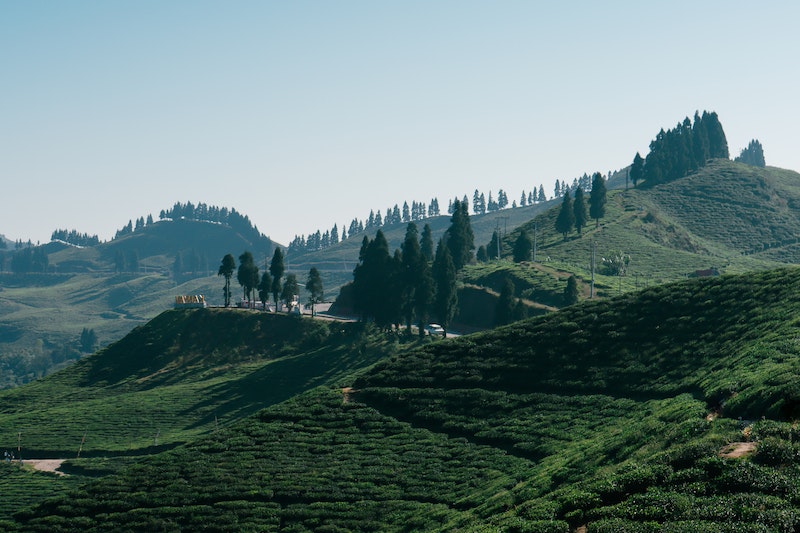 The road trip from Kochi to Munnar is a magical journey that will leave you spellbound. As you embark on this adventure, you will witness nature's awe-inspiring creations at every turn. The route is adorned with cascading waterfalls, verdant valleys, and sprawling tea estates, offering a feast for the eyes.
Visiting Munnar's Tea Gardens
Munnar, It is situated in the Western Ghats mountain range, is widely known for its tea plantations. The lush green carpets of tea gardens stretch as far as the eye can see, creating a mesmerizing panorama. Go for a stroll leisurely through the tea estates, breathe in the fresh mountain air, and learn about the art of tea-making. Don't forget to savor a cup of locally brewed tea, known for its exquisite flavor and aroma.
A Glimpse into the Wildlife at Eravikulam National Park
Located near Munnar, this National Park is a sanctuary for nature enthusiasts and wildlife lovers. The park is the habitat of the rare Nilgiri Tahr, a mountain goat species found only in the Western Ghats. Start a guided walk through the park and witness the captivating biodiversity, including exotic birds, vibrant butterflies, and rare orchids.
Top Attractions in Munnar
Munnar offers a plethora of attractions that will leave you awe-inspired. Some of the must-visit places include:
Mattupetty Dam:

Take joy in the scenic Mattupetty Dam's calm waters are perfect for a boat ride while soaking in the surrounding beauty.

Echo Point:

Test the acoustics of nature where your voice is, at Echo Point echoes back to you.

Top Station:

  Stop by the Munnar region's highest point, popular for its panoramic perspectives of the Western Ghats. 

Tea Museum:

Dive into the history and heritage of tea production in the region at the Tea Museum.

Attukal Waterfalls:

Witness the cascading beauty of Attukal Waterfalls, surrounded by lush greenery.
Also Read: Tourist Places to Visit in Kochi
Day Trips from Kochi: Exploring Nearby Gems
Cherai Beach: Where Sun, Sand, and Serenity Converge
Located just a stone's throw away from Kochi, Cherai Beach is a hidden gem waiting to be discovered. With its golden sands, gentle waves, and serene ambiance, it is the perfect getaway for beach lovers. Spend a day basking in the sun, indulging in water sports, or simply strolling along the shore, collecting seashells as souvenirs of your memorable day.
Athirapally Falls: A Cascade of Tranquility
Situated on the Chalakudy River, Athirapally Falls is a magnificent waterfall that descends from a height of 80 feet. In the midst of lush, verdant woodlands and rocky terrain, the falls create a picturesque setting that will leave you awestruck. Take a refreshing dip in the natural pools or capture the breathtaking beauty of the falls through your lens.
Fort Kochi: Stepping into History
Fort Kochi is a historic neighborhood that offers a glimpse into a wealth of cultural legacy, of the region. The streets are adorned with colonial-era buildings, quaint cafes, and vibrant art galleries. Explore the famous Chinese fishing nets, visit St. Francis Church (the oldest European church in India), and go extensively into the vibrant spice markets. Don't miss the enchanting Kathakali performances, a traditional dance-drama unique to Kerala.
Also Read: Things to do in Kochi
Weekend Road Trips from Kochi: Escaping the Daily Grind
Wayanad: Nature's Abode
Escape the hustle and bustle of city life and retreat to the serene landscapes of Wayanad. Located amidst the Western Ghats, this hill station is blessed with picturesque beauty and a tranquil atmosphere. Explore the lush forests, majestic waterfalls, and spice plantations that dot the region. Embark on a wildlife safari in the Wayanad Wildlife Sanctuary or trek to the breathtaking viewpoints for panoramic vistas by planning Kochi to Wayanad road trip.
Kodaikanal: The Princess of Hill Stations
Located in Kodaikanal, a town in Tamil Nadu's Palani Hills.  A charming hill station that beckons travelers with its mist-covered valleys and clean lakes. The cool climate, lush greenery, and scenic beauty make it an ideal destination for a weekend getaway. Take a boat ride on the serene Kodaikanal Lake, visit the enchanting Bear Shola Falls, or simply indulge in a leisurely stroll through the Coaker's Walk, picturesque promenade vistas from the Kochi to Kodaikanal road trip.
Conclusion: Embark on the Journey of a Lifetime
Road trips from Kochi offer an unparalleled opportunity to explore the breathtaking landscapes of South India. From the captivating road trip from Kochi to Munnar to the delightful day trips to nearby destinations, each journey promises an unforgettable experience. Book your flights from USA to India with Indian Eagle, the best agency for affordable travel, and unlock a world of adventure. So pack your bags, hit the road, and let the journey begin!
Planning a road trip requires meticulous planning, but before you hit the road, you need to book your flights. Indian Eagle books cheap flight tickets to India, offering a seamless booking experience and unbeatable prices. With their user-friendly interface and 24/7 customer support, you can easily find the perfect flights that suit your travel needs. Indian Eagle is the best agency to book flights, offering a seamless booking experience and unbeatable prices. They also offer last-minute travel deals and cheap flight tickets to India, making it easier to explore the world without breaking the bank.
FAQs: 
Q1: What is the best time to plan a road trip from Kochi to Munnar?
A1: The best time to embark on a road trip from Kochi to Munnar is during the months of September to May when the weather is pleasant, and the landscapes are at their lush best.
Q2: Can I rent a car in Kochi for my road trip?
A2: Yes, several car rental agencies in Kochi offer a wide range of vehicles for your road trip. It is recommended to book in advance to secure the best deals.
Q3: Are there any guided tours available for day trips from Kochi?
A3: Yes, you can find several guided tour operators in Kochi that offer day trips to nearby attractions. These tours provide convenient transportation, expert guides, and a hassle-free experience.
Q4: How long does it take to reach Wayanad from Kochi by road?
A4: The journey from Kochi to Wayanad takes approximately 4 to 5 hours by road, depending on the traffic conditions and the route you choose.
Q5: Are there any direct flights from the USA to Kochi?
A5: Yes, there are direct flights from the USA to Kochi. Indian Eagle's best agency to book flights offers a convenient platform to book your flights from the USA to India, including Kochi.
Q6: What are Indian Eagle reward points?
A6: Indian Eagle reward points are loyalty points that you earn every time you book a flight through their platform. These reward points can be redeemed for future bookings, helping you save even more on your travel expenses.