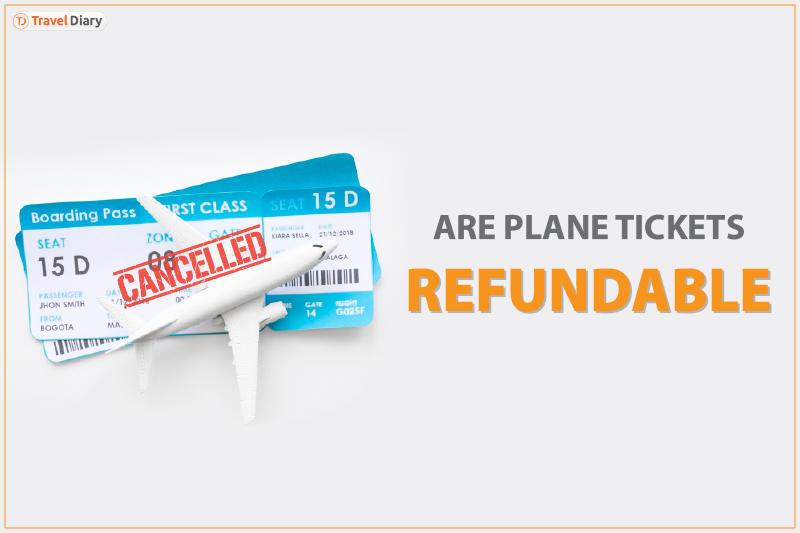 The rise in online flight booking is an example of how technology is revolutionizing the world. As a traveler, you can quickly compare prices, select the best offers, and purchase your flights with just a few clicks, and from the comfort of your home. Nevertheless, with so many options available, choosing which sites to trust and which to avoid can be challenging. You might have one question in your mind- are all plane tickets refundable? or will you have to pay a cancellation fee?
If you are visiting India from USA, Indian Eagle travel is an affordable and reliable option. This is one of the most famous online ticketing companies that has been offering cheap flight tickets for the past 15 years. You can simply search for flights based on your preferred dates, time, and destination, as well as compare prices from numerous airlines.
One of the primary benefits of booking flights online is the possibility to obtain excellent flight prices. You can sometimes save hundreds of dollars on your tickets by comparing costs across multiple airlines and travel dates. Furthermore, the ongoing offers and deals on online air travel booking sites, can result in even greater discounts.
Now coming back to the most important question! Are all plane tickets refundable? The answer to this is not always obvious because it depends on several circumstances.
Most airlines, in general, provide some form of refund or cancellation policy, though the specifics vary based on the airline and the type of ticket booked. Some airlines, for example, may provide a full refund if a ticket is canceled within 24 hours after purchase, but others may only provide a partial refund or credit towards a future flight. 
Are Airplane Tickets Refundable?
Another frequent query from travelers is; are plane tickets refundable? As previously stated, the response is dependent on the type of ticket purchased. Yes, if you purchase a refundable ticket, your plane ticket is totally refundable. If you purchase a non-refundable ticket, however, your plane ticket is not refundable.
It's crucial to understand that even if you buy a refundable ticket, there may be limitations on when and how you can cancel it. Some airlines, for instance, may require you to cancel your ticket several hours or days before your scheduled departure in order to receive a full refund.
When purchasing airline tickets, there are several aspects to consider in addition to refundability. For example, consider the airline's baggage policies, travel times, layover periods, and in-flight amenities. 
Are All Plane Tickets Refundable?
The first point to remember is that not all airline tickets are refundable. The majority of airlines provide either refundable or nonrefundable tickets. Refundable tickets are usually more expensive than non-refundable tickets, but they provide you with additional options in case your plans change. You can cancel your flight at any time with a refundable ticket and receive a full refund.
Non-refundable tickets, on the other hand, are usually less expensive than refundable tickets, but they have limitations. If you need to cancel your ticket, you will normally be given a credit for future travel and might also be charged a change fee.
To understand the return policy, read the terms and conditions of your ticket before purchasing it. If you believe you may need to cancel your travel, it may be worth spending the extra money for a refundable ticket.
Therefore, the refundability of plane tickets vary depending on a variety of criteria, including the airline's policy, the type of ticket booked, and the reason for cancellation.
How do I find my flight on Indian Eagle?
Indian Eagle is a trusted online ticketing company among the Indian diaspora in America. No matter if you want to book a refundable or non-refundable ticket, you can rely on Indian Eagle flight tickets.
You can find lowest price cheap flights and choose your desired date and destination. You can choose from a range of top airlines, travel classes and also opt for other amenities such as a Plaza Premium Lounge access pass. 
So, why wait? Book the cheapest USA to India flights via Indian Eagle and travel without worrying about your budget.