A festival is not merely a festival. It comes with time for reunion, a relief from the monotony of work, a zing to childhood memories, the temptation of sweets, and an emotional touch. It is much true about Diwali, the festival of lights. Diwali is spectacularly celebrated in India, and the other parts of the world where Indians have made their homes away from home. IndianEagle got in touch with some of the NRI customers in the USA and Canada to know what they like most about the Diwali festival. Here is what they shared with us: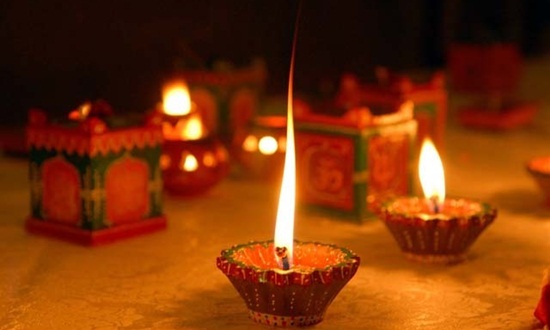 When we think of Diwali, diyas (earthen lamps) with little flames flash on the mind. It is the beautifully designed lamps that connect not only Indians but also Indian Americans with Diwali celebration. The ignited diyas stand for knowledge, prosperity, peace and happiness that we are blessed with by Goddess Lakshmi and Lord Ganesh on this festival. Mr. Basant Mehta, an IT consultant in Indianapolis, belongs to Uttar Pradesh in India. He shares, "Our village was not developed when I was a child. I used to go with my mother and buy diyas at a local haat. With lit diyas everywhere in the evening, the village looked like a bride."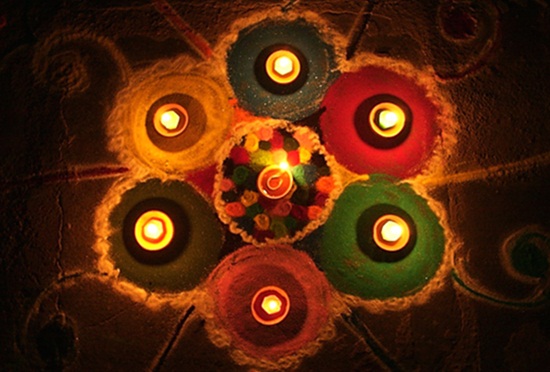 It is rangoli that connects many Indian American women with Diwali festival. This is the only festival when they get time to decorate the floor in the interior of their houses with colors. Rangoli is what they like most about Diwali because it refreshes their memory of the childhood days and the neighboring friends with whom they would make a collage of colors on the floor. In Mrs. Sudha Pande's words, the colors of rangoli are reminiscent of the colorful days of my childhood".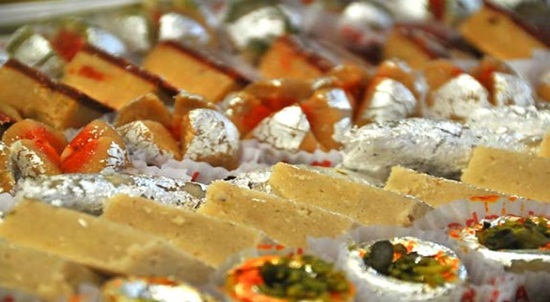 A fair percentage of NRIs in the US and Canada is conscious of health and fitness. Unlike Indians having sweet tooth for sweets, the Indian Americans avoid sweetening of their mouths on most of the festive occasions. But, Diwali is the only time when they cannot help giving in to the temptation of sweets. Laddoo, katli, rasmalai, etc. are the sweets which they find irresistible about Diwali celebration. Moreover, they miss the taste of sweets made by their grandmothers in India, on this occasion.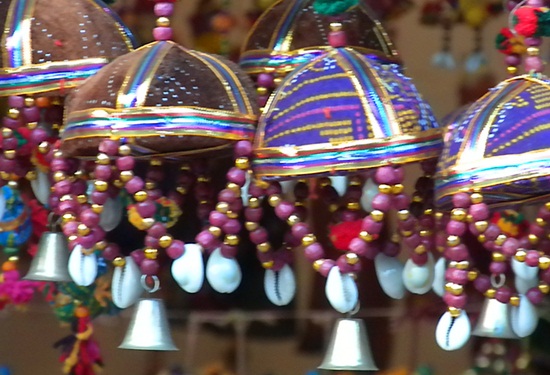 Another thing that they relate to their fondness of Diwali celebration is bandarwal, a hanging showpiece to decorate the main entrance and doorways. This cultural part of the celebration reminds NRIs of being Indian to the core. The Indian Americans who belong to Gujarat and Rajasthan find it appealing to decorate the entrance of their houses with beautiful bandarwal which steal the show with their American neighbors and friends.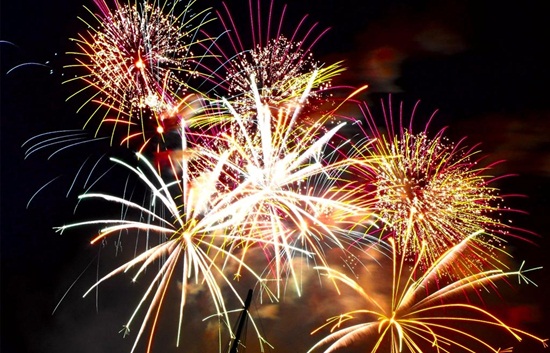 Enjoying Diwali over firecrackers to disturb old uncles and aunties in the neighborhood during their childhood in India is a pleasing memory that they cherish on the Diwali evening in America every year. Mr. Vikash Gupta from Minneapolis shares, "I used to fight with my sister over her share of the firecrackers that our dad brought for us every Diwali, in childhood. She is a professor in Delhi. I miss her when I see my kids get into a tiff over firecrackers."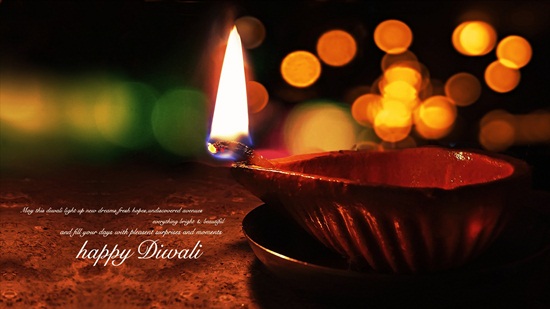 Exchange of hearty greetings with friends and relatives in India is what most NRIs find interesting about Diwali celebration. The busy work schedule on weekdays and social involvements on weekends leave them with very little time to get in touch with their near ones in India. However, they don't miss out on greeting their friends, siblings and relatives over phone or via email on the occasion of Diwali. Mr. Avinash Shome says, "I get a hearty email ready in the draft and schedule its delivery to my close buddies on the Diwali evening."
Hope, you relate yourself to these feelings and emotions about Diwali celebration at home away from home. IndianEagle.com connects you with your Indian self by offering you the lowest airfare to India.