The Biden-Harris magic seems to have started working ahead of the much-awaited swearing-in ceremony scheduled on January 12, 2021. The US Senate passed the S386 Bill – Fairness for High-Skilled Immigrants Act HR 1044 – clearing the passage to legal permanent residency for lakhs of Indian nationals who have remained stuck in the Green Card limbo for years. The Senate having passed the bill S386 is a relief for 800,000 Indians waiting for an employment-based Green Card.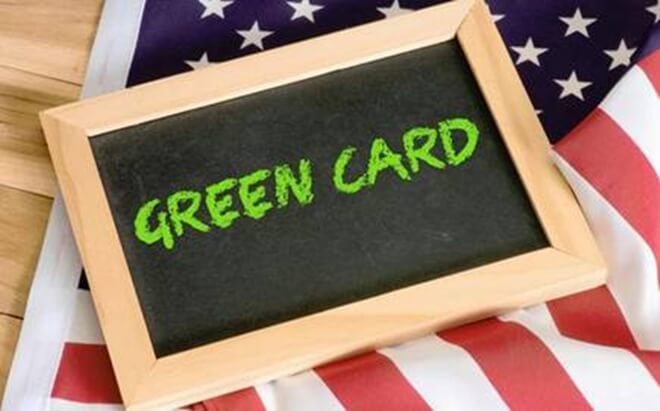 The Fairness for High-Skilled Immigrants Act, HR 1044 seeking elimination of the country-based limit on the issuance of employment-based immigrant visas was brought on the table in November 2018. The bill was cleared by the House of Representatives in July 2019.Closer to becoming a law, the bill will make it possible to allocate 90% of employment-based green cards to Indian professionals on H1B visas and other work visas.
Thumbed up by Vice President-elect Kamala Harris earlier, the bill S386 also seeks an increase in the country-wise number of family-based green cards issued to Indians in the USA. Currently, only 7% of the total green cards are annually issued to immediate family members of Indian-origin legal permanent residents in the US. Favoring a large-scale influx of highly-skilled Indian professionals into the US economy, the HR 1044 bill is supposed to increase the per-country cap on the issuance of family-based green cards from 7 to 9 percent.
Notably, 'Replace Green Cards with Build America Visa," was one of the slogans of Donald Trump's re-election campaigns. Trump's 'Build America Visa' plan was aimed at abolishing the family-based immigration system.
The Fairness for High-Skilled Immigrants Act has often been described as a giveaway incentive to half-a-million Indian workers on H1B visa.
The passage of the bill S386 into a law does still have a roadblock. Whether Trump would sign the bill into a law before his presidential tenure ends, is a question with green card applicants and immigration advocates. The White House has not yet given any media briefing about it. The difference between the version of the bill that the Senate passed and the version of the bill that the House passed is another roadblock. The bill will again go through the US Senate and the US House to reach reconciliation of the differences.
Both Mike Lee, the key Republican sponsor of the bill in the Senate and Democratic Senator Dick Durbin came to a mutual understanding – which puts some restrictions on the issuance of Green Cards for foreign professionals on H1B visa and their families. Not more than 70% of Green Cards will be issued to H1B workers in the first 9 years. In the 10th year and onward, up to 50% of Green Cards will go to H1B visa workers and their families, according to the bill S386 passed by the Senate.