Buoyed by the rise in its market share during the past six months, Air India is packaging its marketing strategy with attractive offers. "Stopover packages" for competitive prices include a trip to the "Taj Mahal" from its T3 Terminal at Delhi. The Fair Deal is attracting a lot of Tourists, who can enjoy the best of both Worlds.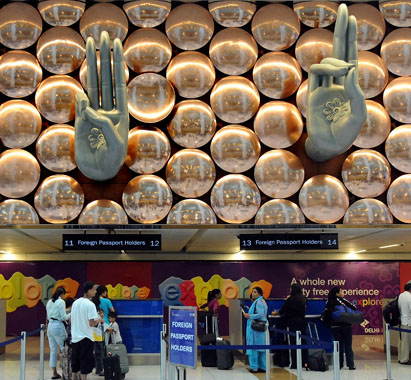 A remarkable improvement in its performance has put the wind back into Air India's marketing ventures.The statistics from the last six months clearly indicates a sharp rise in sales for the national carrier. It has successfully dethroned Jet Airways to the third position, while IndiGo stands at second position.
The idea is to draw in more passengers while promoting the T3 hub in the capital of India. An estimated influx of 3,000 passenger's transit through the terminal at any given day.
"The stopover package will enable passengers transfer-connecting on AI flights over Delhi to experience the city, with a range of accommodation on offers, to fit all budgets," Air India said in a statement release.
Air India has rescheduled transfer connections at the T3 for domestic to international flights and vice versa. In the offing are web-based hotel booking, airport/hotel transfers and sightseeing options around Delhi.
Hotel ranging from star categories to budget category, the exclusive hotel located inside the T3 is also made available. "Day rates" are applied for 'wash-and-change' facilities for the convenience of passenger at select hotels.
Additional overnight stay rates including airport pick-up, breakfast , extended stay, day-use rates for 'wash-and-change' facility, departure transfers, sightseeing as well as a day trip to the Taj Mahal. IndianEagle offers Lowest Airfares  to Delhi at Cheapest Prices. Book Online for offers on Cheap tickets to Delhi.