A smart traveler is the traveler who knows where, when and how to get a trip booked. A smart traveler is the traveler who knows how to save on time and trip. A smart traveler is the traveler who knows when to cancel the trip if needed. A smart traveler is the traveler who is informed about what to see and do in a destination. At Indian Eagle, we wish you to travel smart.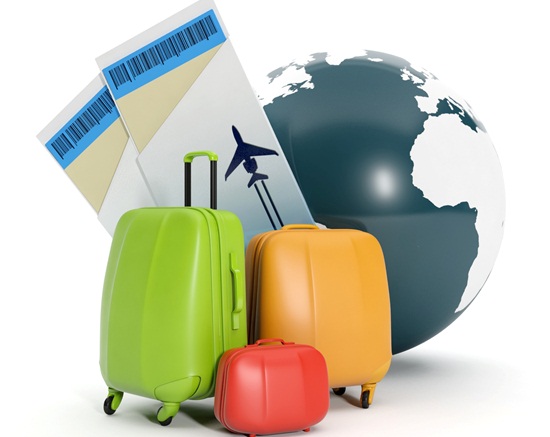 You have the bigger fish to fry before leaving for India. Why spend so much time on the cheapest flight search online? Simply log on to IndianEagle.com, enter your travel details, access the database of multiple flights, select the lowest airfare, and book the trip. Just a few clicks and you are done with the booking. Save on time! Save on trip!
Your computer is out of work. Open IndianEagle.com on your smartphone. Shit! Mobile Internet is too slow to connect. Are you afraid of missing the cheapest flight or last minute deal? Don't worry. Call our customer care, share your travel details and get the desired trip booked in real time. Isn't it faster than the first? Now say, "Oh yes!"
"Travel light" is often suggested. We say, "Travel right". Why? Flying with the right baggage permitted by airlines is more important than traveling with lightweight baggage in air. Call our customer care and get to know from a travel specialist how much weight you can carry with the airline that you have booked your flight on. We don't like to see our customers pay for extra baggage.
Are you flying to India for pilgrimage, family function, business meeting, or cultural affair? Be the purpose anything; let the traveler in you go free. Indian Eagle Blog is a travel guide with tips and suggestions about what to see, what to do, what to eat and what to buy in the states of India. Our blog connects travelers with the tourist destinations, festivals, food, art & culture, and legends of India.
Are you a Facebook freak? We too! Like Indian Eagle Facebook Page and stay updated on India's travel & tourism news, articles as well as features. We share the latest trends and tips on Facebook so that you must travel smart.
At times, we receive complaints, "I did not get refund". The cheapest flight is not refundable, most of the times. A booked trip must be cancelled within the specified time to claim refund. Moreover, refund against cancellation depends on airlines' policy. A smart traveler makes sure to check these things before booking a trip. We wish you to be very smart.
Your friend ended up paying for a flight that someone else booked, and he had no idea. "Oh My God! How could it happen?" We don't like to see such a big question mark on your face. There are master brains busy hacking credit cards. So, we require you to undergo the fool-proof Customer Identity Verification process at the time of booking. Cooperate with us and stay safe.
Discover a smart traveler in you with the help of these tips, at Indian Eagle.