Those who educate children well are more to be honored than parents, for these (parents) only gave life, those (teachers) the art of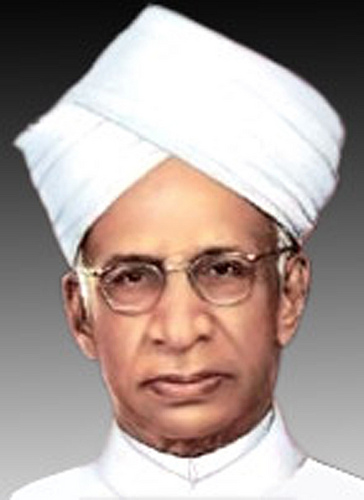 living well –Aristotle
         Specially marked to appreciate the noble profession of teaching, Teacher's Day is celebrated to honor teachers for their selfless service in education.
In India, Teacher's Day falls on the 5th of September, the birthday anniversary of Dr. Sarvepalli Radhakrishnan. Indian philosopher and statesman, he was the second President of India (1962 -1967). He was also the first Vice President of India (1952–1962).
India has been celebrating Teacher's Day in honor of  Dr Radhakhrishnan since 1962. He advocated that "teachers should be the best minds in the country".
In India, schools wear a festive look with cultural activities planned to entertain Teachers. Awards are given, tributes paid with students showering teachers with gifts, greeting cards and bouquets.
Teachers are honored with awards for their contribution towards the field of education and community in general. Tributes are paid for sheer dedication and commitment in shaping young minds by imparting academic knowledge.
Schools in India enjoy a reversal of roles for this one day alone. Teachers take a back seat while students don the role of a teacher. Students come dressed as their favorite teacher expressing their appreciation for the educator.
Bridging the gap between the East and the West, he  is India's most influential scholars of comparative religion and philosophy.  Knighted in 1931, Dr. Sarvepalli Radhakrishnan received the Bharat Ratna in 1954 and the Order of Merit in 1963. Indian tradition rightfully  places Teachers as important role models after one's parents.