In "No Peon, No Water," Dr. B. R. Ambedkar, the architect of Indian Constitution, wrote about the segregation of children from the Dalit community (untouchables) in schools of his time. The Dalit children, including him, were not allowed to sit in the classroom and touch the vessel of water. Someone born in a higher caste had to pour water from a certain height into their mouths. Since the task was assigned to a peon of the school, the young Ambedkar had to spend hours without water in school whenever the peon was not available.
The grim practice of untouchability is no more rampant across India today, but the social, cultural, economic discrimination of Dalits (untouchables) has not been uprooted yet from the core of India though Dr. Ambedkar fought hard against caste-based discrimination in the first half of the 20th century. Sujatha Gidla's Ants among Elephants is a testimony to the persistence of caste-based discrimination in modern-day India.
The book, Ants among Elephants, is a poignant memoir of discrimination against the untouchables in India by New York-based Sujatha Gidla. Born a Dalit in the then undivided Andhra Pradesh, she relocated to the United States when she was 26. An alumnus of Indian Institute of Technology – Madras, 53-years-old Sujatha Gidla does currently work as a conductor in the New York subway.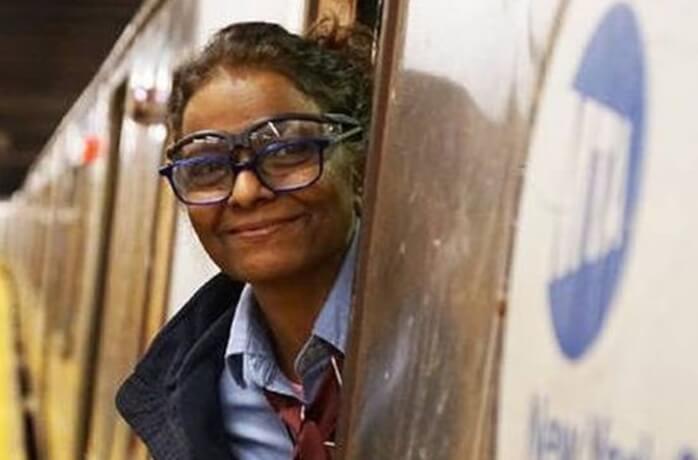 Ants among Elephants, details her haunting experience of being discriminated from higher castes in the second half of the 20th century. In the preface of the book, she wrote uninhibitedly that her parents were subjected to humiliations for being Dalits though they were college lecturers. She likens the practice of untouchability in India to racism against the blacks in USA.
In her personal account of caste-based discrimination in India, Sujatha Gidla wrote not only about the humiliation of her family but also the plight of 300 million Dalits in the country. She also wrote about her grandparents and a Maoist uncle who had thought that a socio-political revolution would help mitigate caste discrimination and rehabilitate its victims.
Born in Kazipet, a small town in Telangana and then in Andhra Pradesh, this New York Indian did not shy away from exposing the ill treatment of untouchables who were subjected to slavery in the fields and households of higher-caste people. They were deprived of their rights to live in the village and enter temples. They were forced to do whatever was considered filthy by other castes in Indian society. The civic facilities, available to others, were forbidden to them.
Sujatha Gidla's grandparents took up Christianity as a relief from the curse of untouchability in the orthodox Hindu community. Still, they were treated as outcasts. With the help of Canadian missionaries, she was not deprived her rights to education. She studied physics at the Regional Engineering College in Warangal, Telangana and later, got admission to the Indian Institute of Technology in Chennai (then Madras). Initially, she worked as a software application developer in USA.

"For me, what was appealing was the idea of America, especially Bob Dylan's music, the culture of protest, and the draw of joining a society where debates on rights and equality could be articulated," she said in her interview with the BBC. Her siblings also live outside India. Her sister is a physician in USA, and her brother is an engineer in Canada.
The first Indian woman conductor in New York Subway, Sujatha Gidla penetrates thorough her Communist uncle and Telugu poet Shivsagar's movement for freedom from oppression in the hands of upper castes in her debut novel, Ants among Elephants, which New York Times describes as an unsentimental, deeply poignant book. It is a touching take on "the boisterous life of an Indian family that fought the caste system," according to the Minneapolis Star Tribune.  
Subscribe to free newsletters of Travel Beats, a leading portal for overseas Indians. A cultural wing of Indian Eagle Travel, the portal publishes visa, immigration, travel, tourism and community news.
Interesting Stories of Indians in USA