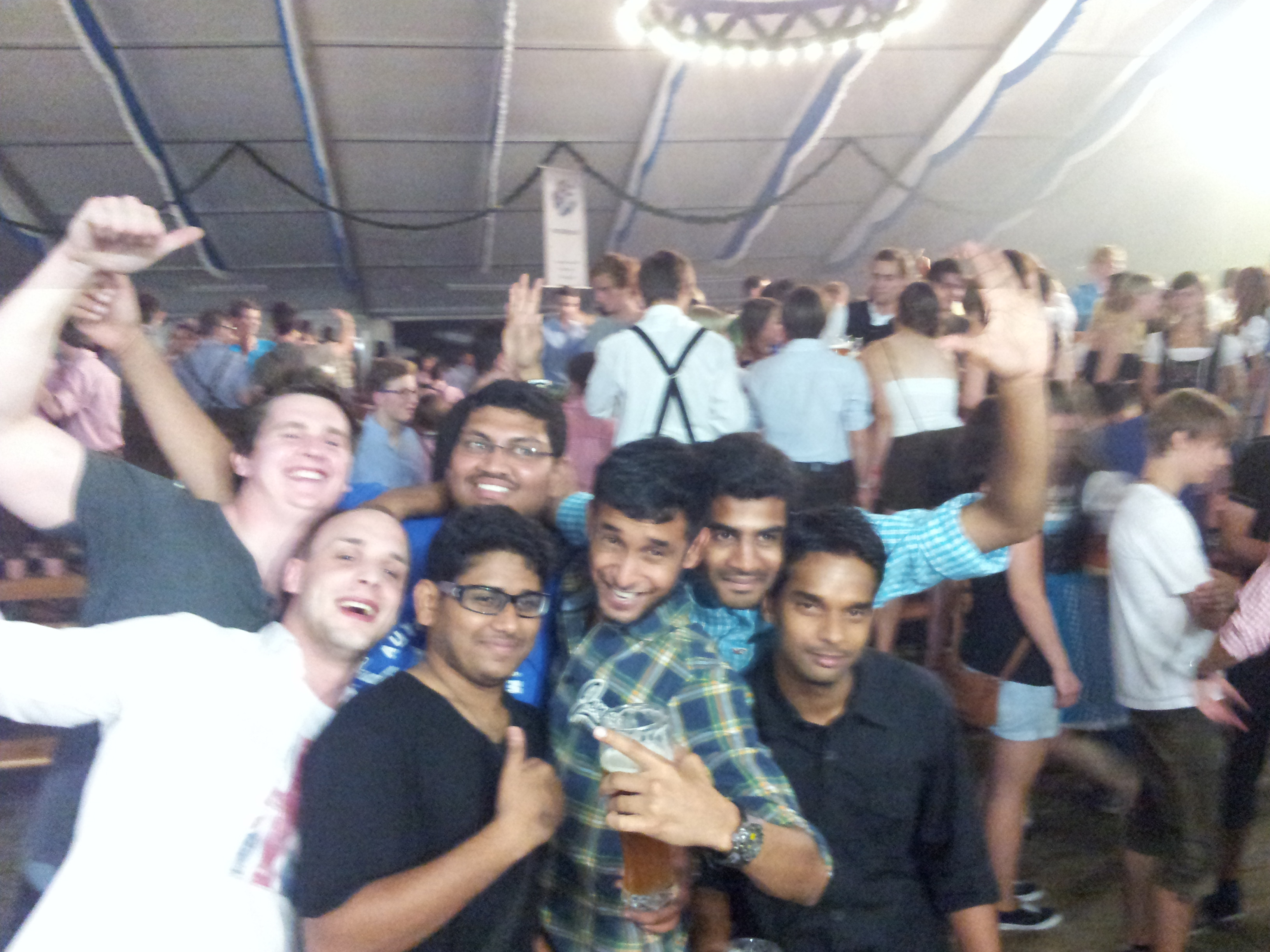 Extravagant and no holds barred! That's how one would describe the Oktoberfest celebrated annually across Germany. Transcending  all boundaries, the fest has transpired into an excuse for celebration, globally.
Lasting a good 16 days between September and October, Germany's largest fest witnesses 6 million people guzzle down beer by the gallons. Held annually in Munich, the locals call it the "die Wiesn" – after the colloquial name of the fairgrounds.
Deeply rooted in the Bavarian culture, The Oktoberfest has its origin going back to the1810's.Munich celebrated the royal wedding of the Crown Prince Ludwig and Princess Therese of Saxony-Hildburghausen in Oct 12, 1810 .The gates were thrown open for the subjects to join in the revelry, with beer served on the house.
The tradition has continued with many countries altering dates of the festival. In the United States, clinking Cheers with mugs of beer begins in the first week of October!
What makes up for an authentic Oktoberfest? Here is a rundown to enjoy the Oktoberfest in the real sense.
Costume: Lederhosen and Dirndl Costumes
Men in lederhosen and women dirndls: The costumes have to match the occasion. Donning the attire is blending into the ambience.
The traditional dress is lederhosen for men and dirndl for woman. Lederhosen literally means "leather breeches" short pants with suspenders, which bear the stamp of masculinity in Germany, just like a pair of jeans and cowboy hats .
Dirndl is a skirt, bodice and an apron put together. The word originally meant "young girl" and a "dirndlkleid" was her dress. With time the costume is referred to as a dirndl.The Bavaria-in traditional costumes walk from Maximilian Street, through the center of Munich, is part of the parade during the Oktoberfest.
The march is led by the Münchner Kindl, which means Munich child. It is believed this Münchner Kindl was the inspiration for the Munchkins in L. Frank Baum's "The Wonderful Wizard of Oz."
Food
The menu has to be just right to go with the assortment of food. Ham hocks, assorted dumplings, types of sausages, garnished with potato pancakes and red cabbage. Chickens, Oxen and doughy pretzels are the suitable accompaniment for the beer.
Loud Cheers and Music
Music is an important ingredient as crowds break into a song and a dance anytime. Hammers are used to break the Barrels of beer. The crowds cheer as the Mayor successfully breaks the barrel. Cries of "O'zapft is" meaning "It's Tapped" resonates through the crowd with beer flowing by the barrels. A mug called "Mass" in German has malty pale beer, made exclusively in Munich's breweries.
Tents and Beer Gardens
Waitresses serve steins in small make shift beer gardens that have mushroomed to add authenticity to the event.  Enormous beer tents seat nearly10,000 visitors at a time. Ensure to take a stein, the traditional beer mug as a souvenir of the grand Oktoberfest.