The calendar of Indian events in Boston has some of the best events for Boston Indians in May 2017, including Garba dance, Mother's Day celebration, tasting of Indian tea flavours, concert, and educational contests for school goers. The May 2017 events for Indians in Boston also include one Hindi comedy play. We at Indian Eagle list and brief the best of all Boston Indian community events in May 2017, which will also provide you with ample food for fun and entertainment.
The First Teas of India
The curtain for Indian events in Boston in May 2017 rises with the unique tea tasting event, 'The First Teas of India' on May 3. Boston Indians including tea lovers will get to sample different flavours of Indian tea, including Assam tea and Darjeeling tea from India's first harvest of the year. Among the May 2017 events for the Boston Indian community, it includes an educational seminar about the origin, evolution, processing and production of tea. To be held at MEM tea training center and tasting room in Cambridge, the event will also be held on May 19 and 31.
Mother's Day Celebrations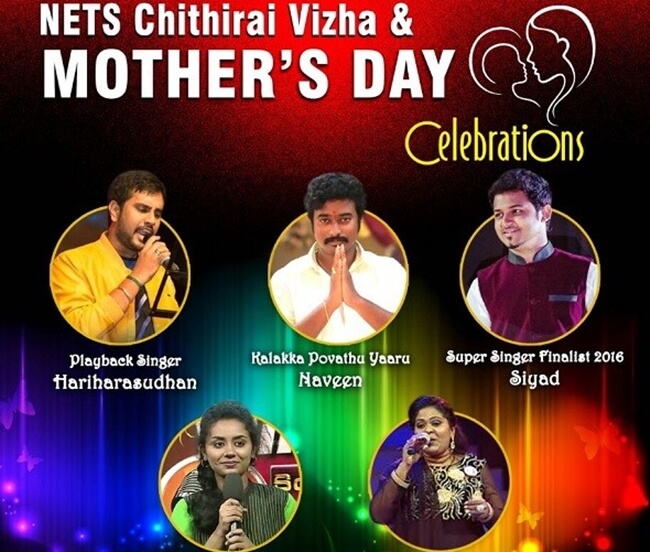 The Mother's Day and Chithirai Vizha celebrations on May 13, is among the top May 2017 events for Indians in Boston. Chithirai Vizha is an important festival for the Tamil Indian community and one of the longest celebrations in the world. Young Tamil singers like Hariharasudhan, Siyad, Anusha and Fareeda will treat the Tamil Indian community in Boston to a musical feast at the event. Being organized by the New England Tamil Sangam, Mother's Day Celebrations will be held at Wayland Middle School in Boston.
Spring Garba
One of the most-awaited Boston Indian community events in May 2017, Spring Garba on May 13 is a traditional and charity event by the Desai Foundation. The Gujarati Indian community in Boston will have a fun-filled evening over Gujarati raas garba dance and music. The evening will culminate in an appetizing dinner to tantalize your taste buds. All the proceedings from the event will go to the Desai Foundation's sanitary napkin and employment project for rural women in India. Hilton Boston Hotel in Woburn, MA is the venue of the event.
Chale Hans Ki Chal
Among the best upcoming Indian events in Boston, MA, in May 2017, the two-act Hindi play 'Chale Hans ki Chal' on May 13 is already creating a lot of buzz among the Boston Indian community members. Written by eminent Indian playwright Vasant Kanetkar and directed by Avinash Phadkye, the Hindi comedy play promises to spell a good time for Indians in Boston. Being hosted jointly by the Indian Association of Greater Boston and New England Leherein, the play will be held at the Littleton High School Auditorium in Littleton, MA.
Subrata Bhattacharya and Abhisek Lahiri Concert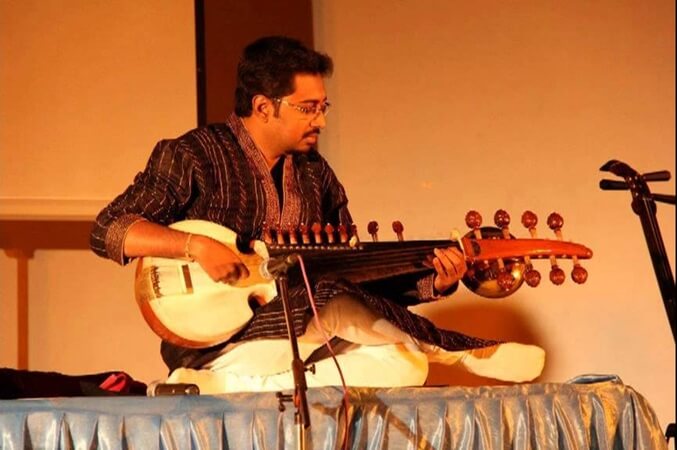 Indians in Boston are about to have a tryst with classical Indian music as renowned Bengali percussionists Subrata Mukherjee and Abhisek Lahiri are coming together for a concert on May 14 at Wong Auditorium in Cambridge's Massachusetts Avenue. This musical extravaganza is among the best May 2017 events for Boston Indian community as it is a rare opportunity for Boston Indians to catch up with the percussionist duo. Being organized by the MIT Heritage Arts of South Asia (MITHAS), it's one of the free Indian events in Boston in May 2017.
Lions Math Pride Challenge
Good news for Indian students in Boston! After its phenomenal success in 2016, the Math Pride Challenge by Easton Lions Club is back with its second edition. One of the best educational events for Boston Indian community, the contest is open to all students from Grade 1 to 10. It provides the young Indians in Boston with an opportunity to hone their knowledge of mathematics alongside preparing themselves for competitive tests in a non-competitive environment. The Lions Math Pride Challenge will be held on May 20 at 193 Main Street in Easton, MA. The last date of application is April 15, 2017.