The worldwide Indian community is eagerly waiting for Holi festival, while Indians in the US state of Texas are breathlessly waiting for the 2017 DFW South Asian Film Festival. One of the most exciting events for Indians in Texas, the film fest will commence on March 3 and conclude on March 5.
The 2017 edition of Texas South Asian Film Festival in Dallas/Fort Worth has a great lineup of short films, feature films and documentaries from India. We at Indian Eagle handpicked six must-watch Indian films on thought-provoking subjects for the readers of Travel Beats, a leading portal for Indian Americans.
A Billion Colour Story
The 2017 DFW South Asian Film Festival will lift the curtain on March 3 to screen A Billion Colour Story on its opening night. Set in India and shot in Black & White, the film is a soul-stirring tale of an innocent boy born of an inter-religion marriage. The debut feature film by N. Padmakumar, A Billion Colour Story depicts the gray shades of a world where the boy's liberal-minded parents from different religions are at war with violence, division and racism in everyday life, believing that India will overcome religious prejudices on the strength of humanity which is still alive. A Billion Colour Story got rave reviews and standing ovations at major international film festivals, including BFI London Film Festival.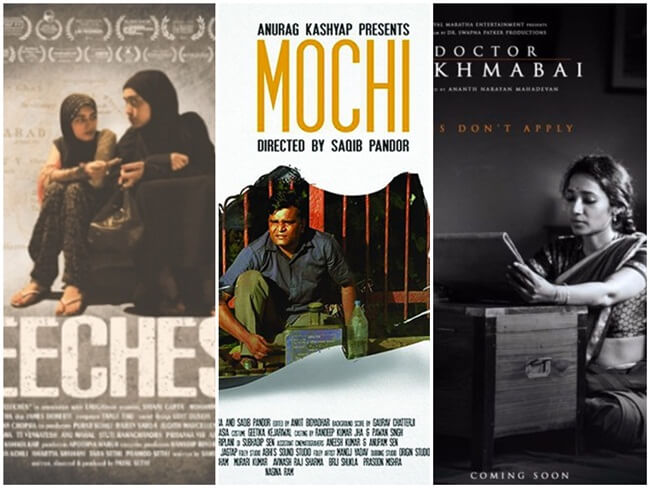 India in a Day
India in a Day is a must watch on the second day of Texas South Asian Film Festival in Dallas/Fort Worth. A new type of non-fiction filmmaking, India in a Day depicts numerous aspects of India captured by not one, two or ten but millions of people on one single day, October 10, 2015. It was no holiday or special day. On that day, millions of people all over India recorded a few glimpses of their lives and uploaded the footage to a website powered by Google. From thousands of hours of voice – male and female, young and old, urban and rural, transgender – director Richie Mehta deliberately picked different perspectives and deftly made a lyrical portrait of modern India by threading them in a frame. India in a Day is a collective celebration of India as a diverse, dynamic nation.
Mochi (The Cobbler)
On March 4, DFW South Asian Film Festival will screen Mochi (The Cobbler), a poignant tale of socio-economic disparity and existential crisis in India. A directorial debut by Saqib Pandor and produced by Anurag Kashyap, the film depicts the hard lives and fragile relationship of a cobbler and his son in Mumbai City where many struggle to make their ends meet. He finds it difficult to keep his son's requests and meet his demands for the things which he can't afford. The cobbler's existence starts falling apart when he loses his job due to a careless mistake. Saqib Pandor's cinematic acumen and precision makes Mochi (The Cobbler) film a must watch at the 2017 DFW South Asian Film Festival.
Leeches
On the third day of the 2017 Texas South Asian Film Festival, Payal Sethi's award-winning short film Leeches will take the audience on a grim ride to Hyderabad's chaotic Old City where poor Muslim families force teenage girls to embrace the fate of a one-day bride of rich patrons for a lump sum. Leeches depicts how the protagonist hatches an improbable plan to save her younger sister from becoming a one-day bride. Filmmaker Payal Sethi penetrates the underbelly of modern India to show how rich businessmen prey on the virginity of underage girls from disadvantaged communities.
AZAAD
The screening of Mira Nair-presented short film AZAAD on the second day of the 2017 DFW South Asian Film Festival will overwhelm the audience with the story of a dysfunctional relationship between a father and his son in the socio-political milieu of contemporary India. Directed by Rahul Chittella, AZAAD stars Atul Kulkarni, a National Award-winning actor, in the lead role. Atul Kulkarni is best known for his acting in Hey Ram, Page 3, Chandni Bar, and Rang De Basanti. The short film also features Sakshi Tanwar who shot to fame with Dangal.  
DOCTOR RAKHMABAI
The closing night of the 2017 DFW South Asian Film Festival will see the screening of DOCTOR RAKHMABAI, a powerful film on the life and struggle of Dr. Rakhmabai, one of India's first practicing lady doctors in the era when education for girls was a taboo in the orthodox patriarchal society. Married off at the age of 11 to a 19-year-old groom, she refused to go to her in-laws' and gritted her teeth to continue studies. It challenged the marriage laws of British India and led to a legal battle in the High Court of Bombay. It encouraged many victims of child marriage and abuse to raise their heads for justice, which led to the enactment of the Age of Consent Act, 1891. Rakhmabai graduated in medicine at the London School of Medicine. Directed by Anant Mahadevan, DOCTOR RAKHMABAI stars Tannishtha Chatterjee as protagonist.
Also Check Interesting News & Stories of Texas