The World Health Organization declared the Coronavirus Outbreak a global emergency on January 31, 2020. Spiraling out of China, the novel coronavirus has caused 9 deaths in the United States, 32 deaths in South Korea, 80 deaths in Italy, and 92 deaths in Iran as of now, but not a single case of death from COVID-19 has been reported in India yet, though India's number of confirmed COVID-19 cases has rose to 28 (as of now) from only five. In spite of being a neighbor of China with nearly 3000 deaths related to the deadly coronavirus, India appears to be immune to the ripple effect of the epidemic, much to the surprise of the world.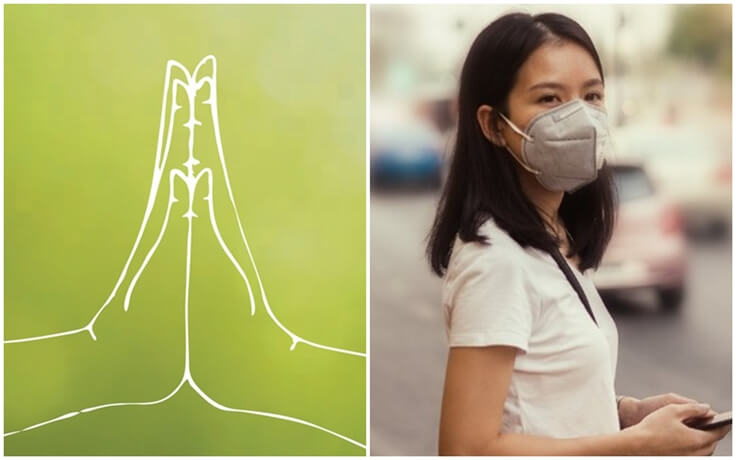 India, home to 1.3 billion people, has several reasons, including the average public healthcare system and poor hygiene level, to be at a high risk of the novel coronavirus epidemic. But, the number of positive COVID-19 cases found in India so far looks insignificant against the country's population density – 455 people per sq. km of land area; while only 148 people inhabit per sq. km in China, and the USA's population density is 36 per sq. km. Indian metros with tens of thousands of people per sq. km are more exposed to be affected by such epidemics as novel coronavirus through breathing, talking, sneezing and coughing.
In India, 23 million people – equivalent to the population of Australia – travel by train daily. India's internal migration rate is higher than that of other countries. 450 million people migrated from one place to another, in quest of employment, good education, and decent living opportunities within the country, as per the 2011 census.
Given low healthcare spending, ever-increasing population, high population density, poor hygiene standards, overcrowded public hospitals, etc., India is on high alert against the Coronavirus Outbreak, but the picture is different. The world is wondering what makes India immune to COVID-19. It is nothing but the Indian way of life or the way Indians live.
Indian Way of Life is a Key Secret to India's Resistance to Coronavirus  
'Namaste' – the age-old, Indian way of greeting with one's both hands joined together – is one of the secrets to India's resistance to the novel coronavirus. A Vedic tradition of the country, Namaste is the way guests are greeted and welcomed in Indian households, at hotels, on airplanes and luxury trains. The coronavirus-hit countries are urging people to change their greeting habits that entail physical contact, like shaking hands, kissing on the cheek, hugging, and giving high-fives. In India, most people are not accustomed to such greetings that maximize the risks of contracting COVID-19.
Intake of hot food is another way India abstains from falling prey to the novel coronavirus. Hot food is served everywhere from temples to community kitchens, hotels, households and roadside food stalls. No matter how grand the gastronomic arrangement is at a family function or community event, not serving hot food turns off guests. Be it dosa, idli, biryani and filter coffee in South India, or jalebi and gulab jamun in North India, or fish curries in West Bengal, or Pav Bhaji in Mumbai, or parathas in Delhi, everything is served and consumed hot.
Indians' habit of washing their hands now and then and the use of water from kitchens to toilets play a great role in keeping the country fenced against the COVID-19 virus. Washing of hands before and after a meal is unique to the Indian way of life in the lower to the upper reaches of society. No household work is done without water, be it coking, washing, or mopping. Though India ranks low on the global hygiene index, Indians use water, not toilet paper in the loo.
Intake of spicy food is another secret to India's immunity against the novel coronavirus. The use of spices, including chilies, black pepper, cinnamon, cloves, cumin seeds, turmeric, and ginger enriches Indian food with antibacterial properties – which minimizes risks of contracting viruses and reduces vulnerability to bacterial diseases. No matter if western countries have problems with our habit of cooking and consuming spicy food in day-to-day life.
Warm and humid climate in most parts of India is another why the gene of the world's second most populous country is resistant to the COVID-19 virus. Kerala was first to report three coronavirus-affected patients from China early in February, but the tropical climate of Kerala helped avert what, otherwise, would have been a massive outbreak in India.