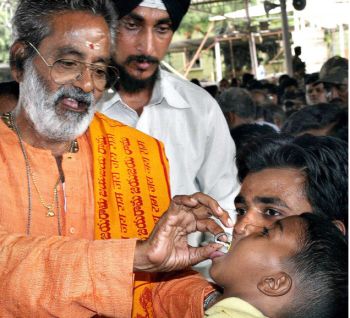 June is the most awaited month of the year in Hyderabad. The annual ritual of distributing fish medicine to asthma patients is done free of cost. The medicine is administered through a fish called murrel, which is placed inside the mouth of the patient.
The exhibition grounds in Nampally has thousands making a beeline for the medicine. People from across the globe come to Hyderabad in the hope of a cure.
Known as the Bathini Fish Medicine, patient have to follow a strict diet for 45 days. Do you know someone who is in need of this miracle medicine?
Indian Eagle offers the Lowest Airfare to India. Book your tickets for June to avoid disappointment. Our Cheap Airfares to India are the best remedy for a stress free journey.