India is known for its architectural beauty,a delight for archeologists with a passion for discovering artifacts dating back to centuries.
The Ajanta & Ellora Caves near Aurangabad, Mumbai have attracted tourists  from across the Globe. These ca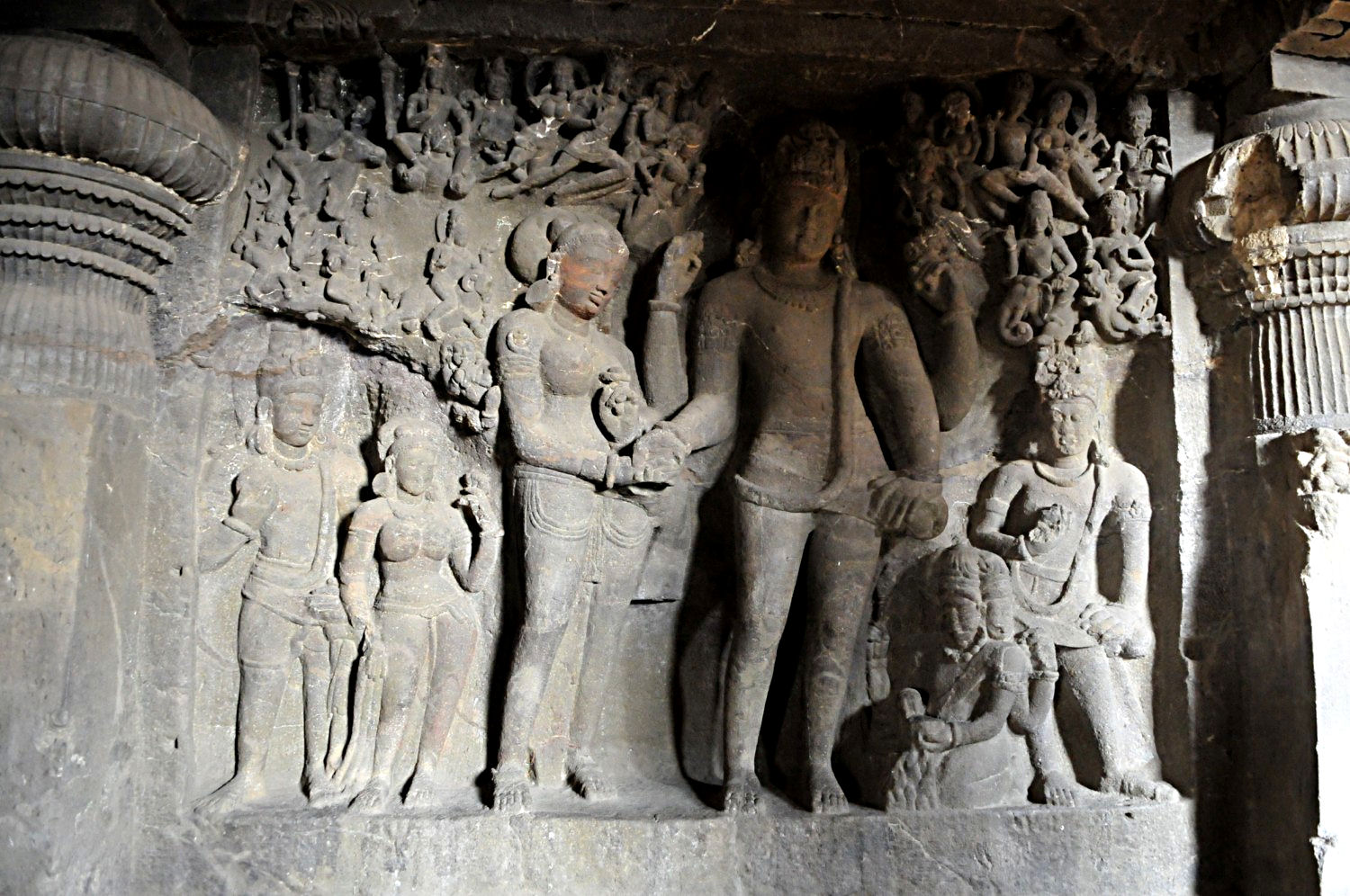 ves have the rare distinction of being crafted by hand, with only a hammer and chisel. 34 caves at Ellora and the 29 caves at Ajanta,these caves are an ancient repository of Indian architectural heritage.
The Ajanta Caves have been recognized as a UNESCO World Heritage Site, since 1983. Adorned with sculpture crafted with expertise, the painting insides these caves have to be seen with the help of a torchlight. The dark interiors illuminated with a candle light, bring out the real essence of the strokes in the paintings.
The 30 rock cut monuments can be traced back to the 2nd century BCE. Buddhist religious art is depicted in paintings and sculpture.The caves are adorned with elaborate carvings along its ridges. The life of Buddha is depicted with decorative motifs and murals.The Shrine carved with a seated image of the Buddha, his hands being in the 'dharmachakrapravartana mudra, is a special allure of the Ajanta Caves.
Built in two phases, the second phase was built around 600 CE. Protected by the Archeological Survey, the murals and frescoes have weathered many centuries, yet have retained their originality.
Ellora caves are famous for exceptional architecture.12 Buddhist, 17 Hindu and 5 Jain caves. Viharas or monasteries, large, multi-storeyed buildings carved into the mountain face, sleeping quarters, kitchens give an insight into the lifestyle of the bygone era. Carvings of Gautama Buddha, bodhisattvas and saints, sculptors have attempted varnishing stone to resemble wood.
The annual four day Ellora Ajanta Festival attracts distinguished singers and dancers to commemorate the rich heritage. Book your tickets for November to coincide with the festival and partake in the revelry at Soneri Mahal (Golden Palace) for an perception into the glorious past of India. Purchase cheapest tickets to India  at www.indianeagle.com