Remember when you came into this world, an excited voice welcomed you, all eager to hold you with tiny hands. In some cases many excited voices. You were introduced to your first friend, your sibling. In India the special bond of siblings is celebrated as Rakshan Bandhan. Indian Eagle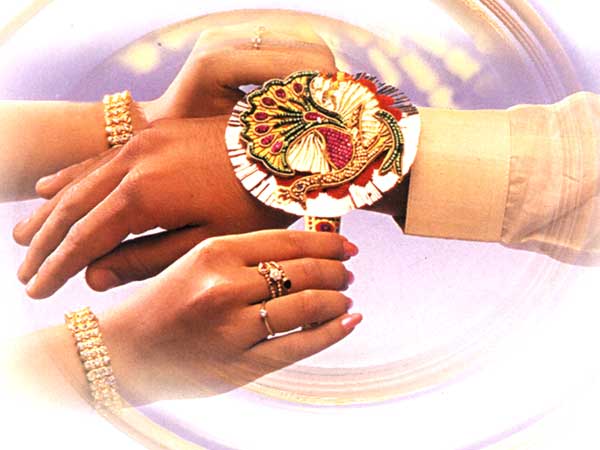 suggests you mark your calendar for 2 August. Sisters tie rakhi – a silk thread to the wrist of their brothers. The brother in return vows to protect her against all evil.
A time of family reunion, Raksha Bandhan is celebrated across the country. Little children get an opportunity to tie Rakhis to the Prime Minister every year. College students visit prison to tie Rakhis to prisoners and soldiers who protect us. This is a unique festival, a special day dedicated to acknowledge family ties. Indian Eagle celebrates unique festivities with our unique prices on Airfare to India. Check our Cheap Airfare to India in advance, for a joyful reunion of memories.