Making plans to fill your travel journal with the finest places on the planet? Here is the coveted list compiled by British Airways to add to your checklist. In 2013 the focus in on the Far East. With natural beauty, charm and good value for your money, Asia has emerged as the winner. Here are the top 13 destinations to visit in 2013.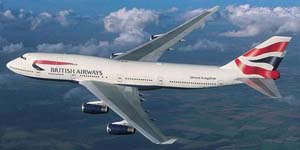 1  Sri Lanka – The tropical island of Sri Lanka has beaches with elephant treks. Unesco world heritage sites are the crowd-pullers.
2 Rio de Janeiro, Brazil – Host to the 2016 Games, the 2014 Brazil World Cup, and FIFA Confederations Cup next year. Sun-kissed beaches with late night parties, the vibrancy of the place is well known.
3 Seoul, South Korea – The mega metropolis is has been attracting tourist for its own reasons.
4 Croatia – The jewel of the Adriatic ocean, Dubrovnik has celebrities taking a break far away from the maddening crowd.Th idyllic locales are a soothing sight for a calm vacation.
5 Vietnam – Vietnam has 31 national parks, eight zones world biosphere reserve and 21 national tourist areas. The historical legacy has tourists including Vietnam as a favorite destination.
6 Punta Cana ,Dominican Republic – The Caribbean Sea, that says it all. Light on the purse with Latin American seaside resort and beaches, Punta Cana is making waves as a tourist destination.
7 Derry, Ireland – Derry or Londonderry will be the inaugural city to be designated UK City of Culture in 2013. The second-largest city in Northern Ireland, usually known as Derry, Londonderry is also used and remains the legal name.
8 Las Vegas – Entertainment Capital of the World, LA is internationally renowned for gambling, shopping, and fine dining. It is synonymous with casino–hotels and associated entertainment.
9 Tbilisi, Georgia – Capital city of Georgia the city is lavish with medieval, classical, and Soviet structures. Sameba and Sioni, classical Freedom Square and Rustaveli Avenue, medieval Narikala Fortress, pseudo-Moorish Opera Theater are the notable attractions.
10 San Diego, California – Located along the coast of the Pacific Ocean, San Diego is known for its pleasant year-round climate, natural deep-water harbor and wide extensive beaches.
11 Cape Town, South Africa – Named the World Design Capital for 2014, Cape Town is famous for its harbor.It boasts of a natural setting in the Cape floral kingdom with well-known landmarks as Table Mountain and Cape Point.
12 Alicante , Spain – Castle of Santa Bárbara is the notable feature of the historic Mediterranean port. El Palmeral Park with walking trails, brooks and an auditorium for concerts.The nearby Tabarca island is a beautiful tourist attraction.
13 Dubai – Ever since Tom Cruise scaled the Burj Khalifa in "Mission: Impossible – The Ghost Protocol" the City of Gold has seen an increase in the number of Tourists.
Indian Eagle offers airfares that will persuade you to invest your time for long lasting memories. Check for flights to Rio de Janeiro from London Heathrow, at the Lowest Fare. Visit www.indianeagle.com  for new flights to Seoul from Heathrow, flying six times a week.