Gujarat has hit the headlines in the Indian tourism sector and the aviation industry of Asia for its Sardar Vallabhbhai Patel International Airport which is said to be the best in India, according to the latest report from by the Airport Council International. The report is based on a recent survey that ACI conducted on the eleven capital city airports – Chennai, Kolkata, Ahmedabad, Goa, Pune, Jaipur, Trivandrum, Guwahati, Calicut, Srinagar and Lucknow. Ahmedabad Airport is the 7th busiest airport in the country. 25% of the total traffic consists of foreign passengers from different parts of the world.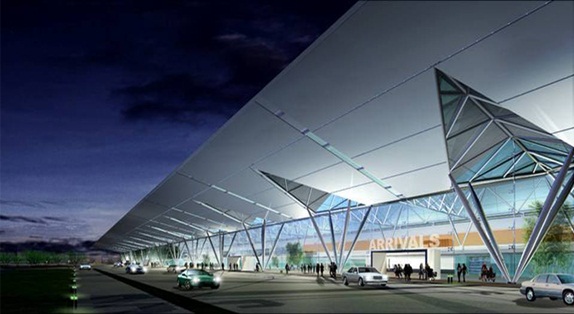 Beating the 10 other airports, Ahmedabad International Airport has scored the highest on strength of passenger satisfaction and the facilities available. "We have implemented several facilities including medical assistance for passengers and care for senior citizens at the airport, out of our commitment to achieving excellence in the airport service," remarked R. K. Singh, Director of Ahmedabad Airport.
The "passenger satisfaction" score achieved by the Ahmedabad Airport shows the airport's recovery from such threats as bird hit, monkey menace and leaking roof. The report from ACI shows an improvement in the airport's passenger service standards and the quality of facilities available at the 316-crore international terminal that is modeled on Singapore's Changi Airport.
Indian Eagle books cheap international flights to Ahmedabad, India.  Log on to IndianEagle.com and check low airfare deals.