There are some good reasons why travel is good for you. You can become healthier, feel
happier, make new memories, have fun etc. You can also feel more confident, reduce your
stress, and get some relief from your daily life's hectic schedule.
Infographic Content
Few reasons why travel is good for you.
1) Eases Anxiety
2) Gives Happiness
3) Increases confidence
4) Boosts creativity
5) Provides relief from daily life
1) Eases Anxiety
Traveling to blissful places and seeing the beauty of nature can help a traveler ease anxiety.
Generally, visiting natural places can reduce anxiety-related symptoms.
2) Gives Happiness
Travelers feel happy, once they visit places they like. Traveling with family, friends, or
colleagues on a fun trip can give some unforgettable happy moments.
Also Read: 5 Family Travel Tips for a Great Vacation with the Kids
3) Increases confidence
Traveling makes you leave your comfort zone. A traveler builds confidence through key
decision-making and taking risks and these are the main reasons why travel is good.
4) Boosts creativity
Traveling boosts creativity by elevating thoughts. Some travelers start experiencing positive
thoughts when they see some beautiful locations.
5) Provides relief from daily life
Stressed out of daily work? In that case, traveling is the best option. Many prefer traveling as one of the suitable alternate options for boring daily schedules.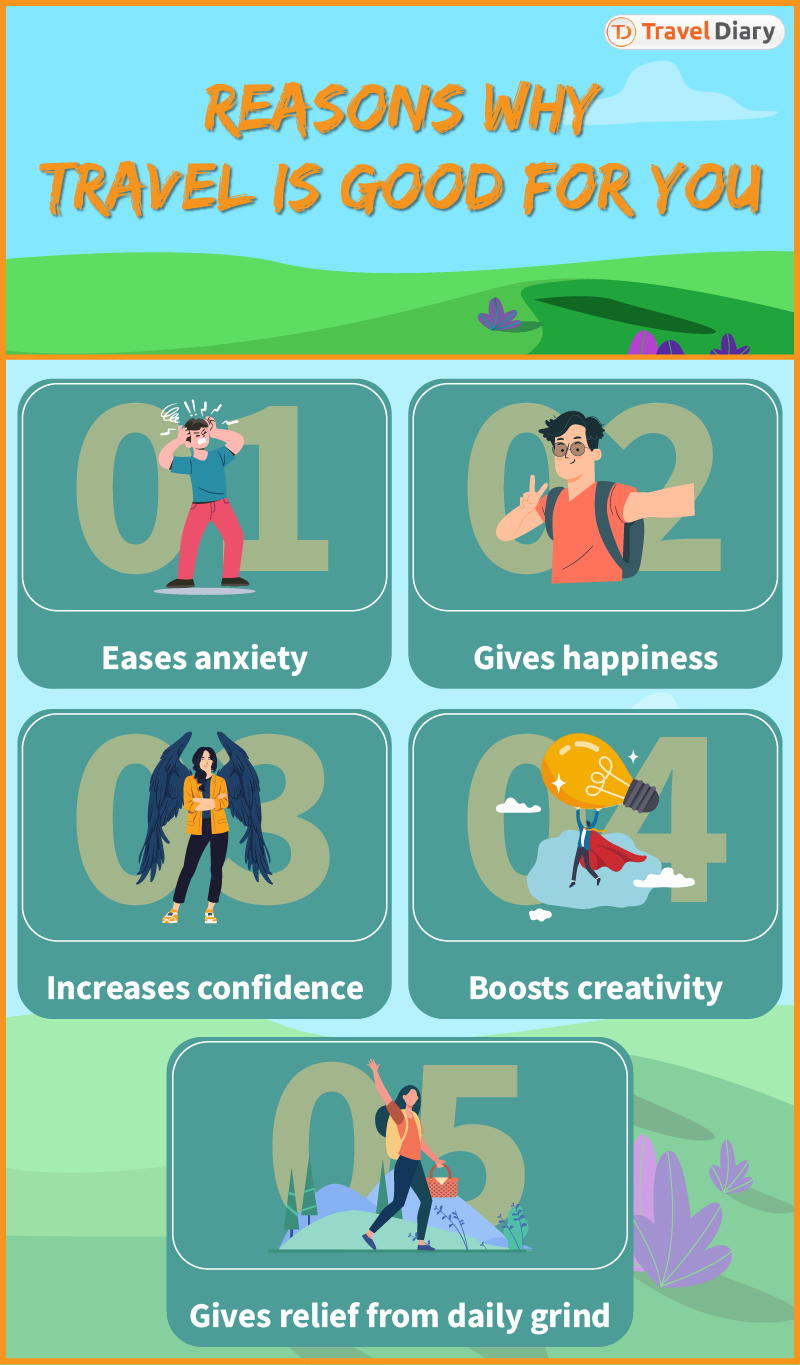 Traveling has many benefits and if you are planning to travel through international flights
from US to India, then visit the Indian Eagle website for great deals.