One of India's biggest festivals, Diwali or Deepavali is celebrated with great fervor across the lengths and breadths of the country. This Indian festival that celebrates the victory of good over evil and knowledge over ignorance as symbolized by light over darkness bears a deep spiritual significance, and the jubilant festivities are a visual spectacle. Diwali celebrations in India are certainly the grandest, but there are several other countries where the Indian Festival of Lights is embraced and observed with the same zeal as in India, thanks to the large Indian diaspora spread across the world. Wish to experience Diwali outside India? Here are some of the places you can book your international flights to.
Nepal:
It is no surprise that Diwali, an important Hindu festival, is celebrated on a grand scale in Nepal, the world's only Hindu nation. Nepal celebrates Deepavali as Tihar. The festival is celebrated for five days, and each day has its own significance. Some of the common traditions between the neighboring countries include decorating homes, worshipping Maa Lakshmi (the Goddess of wealth and prosperity), lighting diyas, and exchanging gifts. Of the five days, one day called Kukur Tihar, pays tribute to dogs and their loyalty toward humans, while another day is dedicated to cows.
USA:
Indians, who account for the second-largest immigrant group in the United States, make sure that their Diwali outside India is as special as the celebration back home. From dressing up in traditional attire and decorating homes with Rangoli and diyas, to offering prayers at Hindu temples in the USA, gathering for cultural events, and distributing Diwali sweets among each other, Indians in America celebrate a traditional Diwali they grew up on. New York's Times Square is also known to stage spectacular events to celebrate the Festival of Lights. Taking part in Diwali celebrations in USA makes you feel at home although you are miles away from home. Grab our flight deals, fly to US, and experience this yourself.
Malaysia:
The multicultural and multiethnic country of Malaysia celebrates a Hari Deepavali by steering clear of fireworks and crackers. Deepavali for Indians living in Malaysia (who constitute about 9% of Malaysia's total population) traditionally starts with the South Indian ritual of oil bath followed by Puja. People of all religions and faiths come together to mark the celebration of good over evil. Families and friends meet up, exchange gifts, feast on Indian fare and put up clay diyas and kolams (rangolis) in front of homes. Little India in Brickfields, Ipoh, Penang, and Melaka are the best places to see Deepavali celebrations in Malaysia. These ethnic enclaves come alive during Deepavali, wearing the beautiful colors of India.
Singapore:
Deepavali is a major cultural festival in Singapore, and a public holiday too. Hindus living in Singapore's Little India enthusiastically celebrate this day that marks the return of Lord Rama to Ayodhya after 14 years of exile. With beautiful decorations illuminating the whole neighborhood, Little India reminds you of any other Indian city that gets all decked up for Diwali. A stroll along the vibrant streets alone convinces you that Diwali outside India can be striking too.
Mauritius:
Celebration of major Hindu festivals is an age-old tradition in Mauritius, an island nation that houses a sizable Indian population, most of whom are Hindus. Diwali is a public holiday in this country, and people celebrate the festival with much excitement just like in India. The Indian Festival of Lights renders a majestic glow to Mauritius' picturesque landscapes, presenting their beauty in a whole new light. Isn't this a perfect backdrop for your Diwali outside India?
Australia: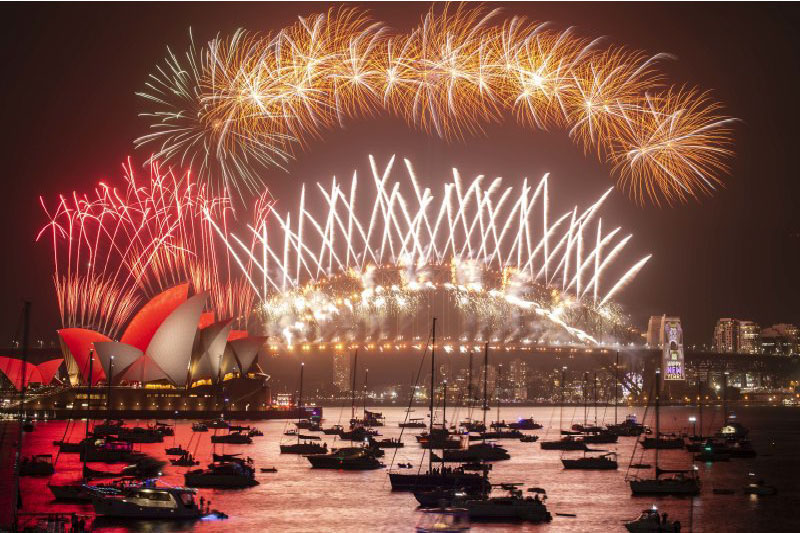 Sydney, Melbourne, Brisbane, and other popular cities in Australia host Diwali-special events for more than 700,000 Indians that call this island continent their home. Festivities at Melbourne's iconic Federation Square are the largest in the country. Splendid firework displays, carnivals, fairs, Indian food stalls, competitions, cultural performances, and other live entertainment are all a part of Diwali celebrations in Australia. The Hindu Council of Australia also organizes Diwali Mela every year which sees the attendance of several Indians settled in Australia.
Additionally, the United Kingdom, Sri Lanka, Indonesia, and Suriname are some of the other best places to experience Diwali outside India. So, where are you heading this Diwali? Don't hesitate to make last-minute plans because Indian Eagle is offering the best deals on last-minute flights. Hurry up, check out the exclusive offers now!